Documents
Documents
hot!
| | |
| --- | --- |
| Date added: | 06/23/2014 |
| Date modified: | 06/23/2014 |
| Filesize: | 99.92 kB |
| Downloads: | 408 |
On MAy 2014, USAID joined with the Global Gender Office (GGO) of the International Union for Conservation of Nature (IUCN) to organize and host a technical workshop on gender and REDD+ (reducing emissions from deforestation and forest degradation) where participants engaged in dynamic discussions on the lessons learned, best practices, challenges, gaps and needs among the different countries where gender and REDD+ initiatives have been developed or are at nascent stages. This is a brief summary on the three-day workshop key results.
hot!
| | |
| --- | --- |
| Date added: | 03/28/2014 |
| Date modified: | 03/28/2014 |
| Filesize: | 214.64 kB |
| Downloads: | 577 |
Energy, poverty, and gender evaluations were i) conducted in Indonesia j)and Sri Lanka from
September 2000 to September 2001. Team experience and a literature review of past and
present rural electrification issues in industrial and developing countries are incorporated.
The field investigations were conducted in two phases: a qualitative phase with
participatory surveys and interviews, and a quantitative phase with structured surveys
among 3,600 households and firms engaged in small-scale productive activities (1,800 in
each country). Unelectrified, and long-time or more recently electrified rural
communities were included in the sample.
This report focuses on two determinant aspects of electrification with regard to
poverty and gender: (a) the benefits realized by rural households and by communities as a
whole, with special emphasis on the poor and women, and (b) the conditions of access to
electrification for all, including the poorest of society. This report also makes
recommendations for a more poor-friendly electrification process, and for a more
comprehensive evaluation of quantified benefits.
This work, based on field studies c) in Indonesia and Sri Lanka, intends to reflect the voices d) of rural populations about the power sector and the electrification process.
hot!
| | |
| --- | --- |
| Date added: | 03/09/2014 |
| Date modified: | 03/09/2014 |
| Filesize: | 2.5 MB |
| Downloads: | 738 |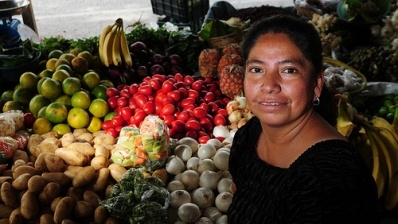 (C)The World Bank
Empowering women and girls is vital in order to achieve our twin goals: ending extreme poverty by 2030 and boosting shared pros- perity. Gender at Work looks closely at existing constraints as well as policies and practices that show promise in closing the gaps. A companion to the 2013 World Development Report on jobs, the report advocates investing more in women's capabilities and elim- inating structural barriers such as laws that bar women from own- ing property, accessing financing, or working without permission from a male relative.
Public and private policies and actions can promote equality over a lifetime. This includes education and training during youth and creating opportunities for women to participate in paid work during their economically productive years. It extends to imple- menting equitable old-age labor regulations combined with ap- propriate social protection later in life.
hot!
| | |
| --- | --- |
| Date added: | 02/09/2014 |
| Date modified: | 02/09/2014 |
| Filesize: | 659.1 kB |
| Downloads: | 671 |
This identifies areas of opportunity where microfinance could be harnessed to play a greater role in fostering adaptation, as well as its limitations in this context. It also explores the linkage between the top-down macro-financing for adaptation through international financial mechanisms and the bottom- up activities that can be implemented through microfinance.
hot!
| | |
| --- | --- |
| Date added: | 02/03/2014 |
| Date modified: | 02/03/2014 |
| Filesize: | 2.6 MB |
| Downloads: | 1022 |
(c) International Finance Corporation 2011
The aim of this report is to provide evidence and recommendations on expanding the ability of women entrepreneurs to pursue economic opportu- nities, invest additional capital, hire more employ- ees, and grow their businesses.
Women entrepreneurs make significant contribu- tions to their economies. Because financing is an important means by which to pursue growth opportunities, addressing women entrepreneurs' specific needs in accessing finance must be part of the development agenda.